My dad didn't learn to drive till he was about 40 and bought himself a little Austin A30 to learn in and take his test.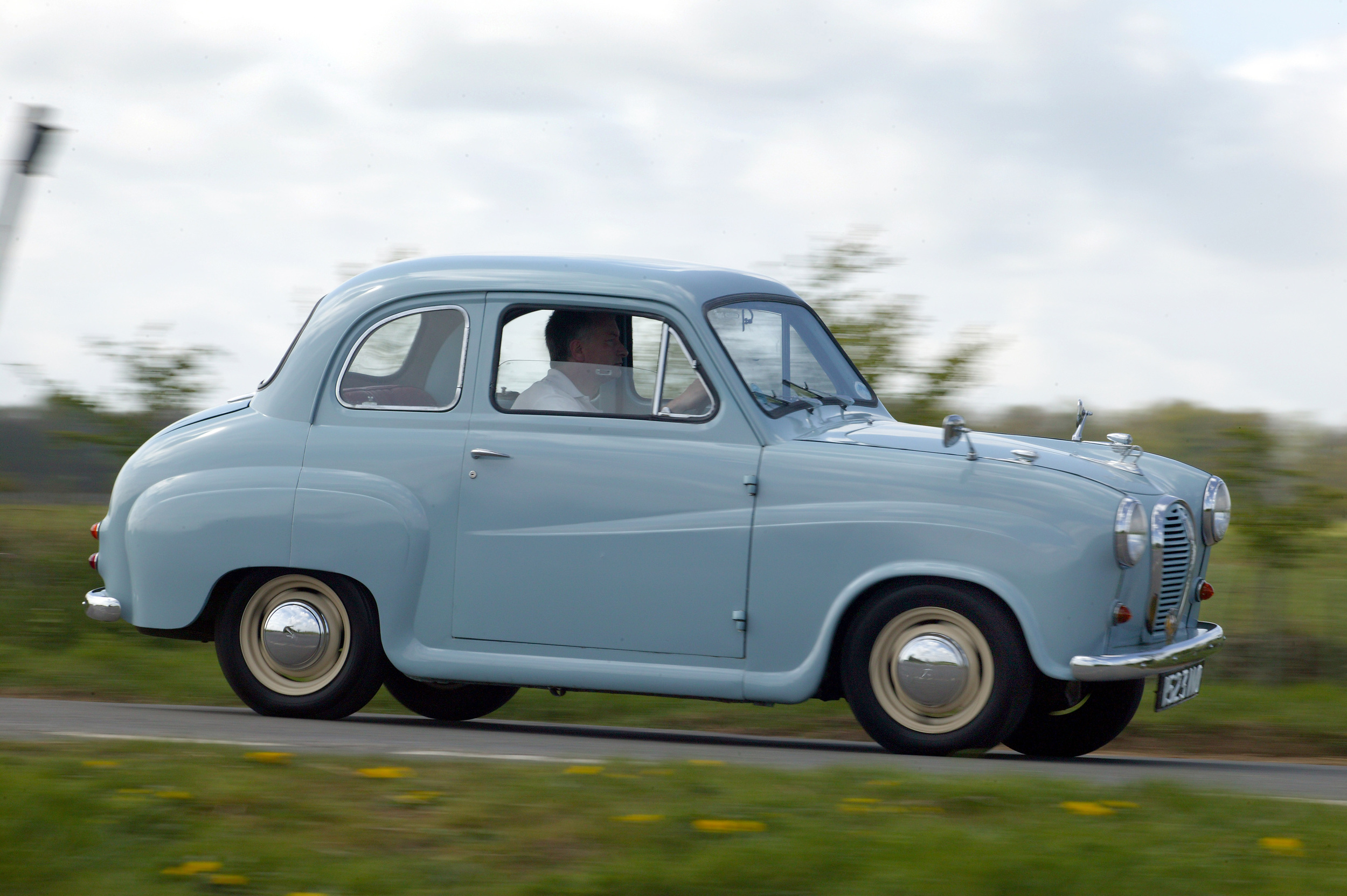 However, it wasn't really a car suitable for two parents and three boys aged between 6 and 18 so he sold it and bought himself a Vauxhall Victor Estate. He bought it a week before my brother was due to take his test and it was about three times the size, gear shift on the steering arm and, needless to say, my brother failed his test!
Your first picture is an A35. Bigger rear window than the A30 and wing mirrors That was my first car.
A35 left and A30 right . Seeing the photo reminded me about the trafficators for turning signals on the A30.